Is your AC acting up on you? It might be the evaporator coil! Call (773) 342-4338 today for professional Chicago coil cleaning and repair services. We will inspect your coil and the rest of your AC system and find a solution that makes sense. You can find exciting money-saving coupons when you click here.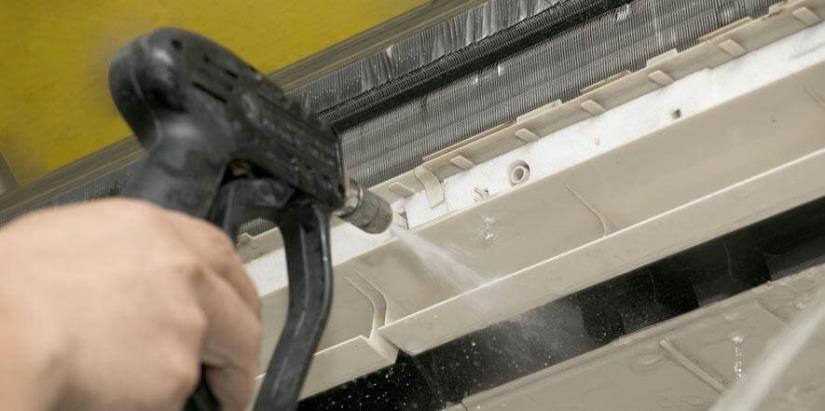 If you've ever experienced an air conditioning system break down during a hot summer day, you know just how unpleasant it can be. The culprit can be any number of components, but if you find that the issue is centered on not getting any cool air into the house, the problem might be with your evaporator coil.
You can read through a list of reviews of our services from people in your area when you click here now.
About the Evaporator Coil
There is a part of your AC system that looks like a metal box, called the air handler. Inside that box, there are several important parts of your air conditioning system, one of which is the evaporator coil. This coil is important because it holds the refrigerant that cools the air that is being sent back into your home after the heated air is removed. If your evaporator coil is dirty or damaged, the refrigerant may not be able to do its job and the AC could be blowing lukewarm air into the house.
When Is It Time for Replacement?
Usually, a dirty evaporator coil or one with minor damage can get by with just a good cleaning or small repair. If the coil is older or the damage is serious, it might be time for a new one. If you are having the entire AC system replaced, then the evaporator coil will be part of that replacement. The goal is always to have an efficient air conditioning system that provides the temperatures you want, when you want them, so take the advice of your service provider when it comes to an evaporator coil replacement.
Professional Service Is Best
Cleaning, repairing or replacing your evaporator coil can be a messy job, and you should only allow a trained professional to do it. The refrigerant inside your evaporator coil must be handled carefully, and the average homeowner doesn't have the tools or the knowledge to get the job done safely and effectively. If your indoor summer comfort is important to you, then leave the AC service, including the evaporator coil, to experienced professionals.
HOW ARE WE DIFFERENT?
What sets us apart from other HVAC companies?
We have been around since 1985, and have over 30 years of experience.
We serve over 200 towns throughout the Chicago area.
Our team is NATE and EPA certified, and comply with industry codes and standards.
We do not subcontract our work to third parties. Your technician is a full-time professional at TDH Mechanical, handpicked by Tim himself.
We have a team of loyal professionals, some of whom have been with us for several years. This results in dedicated experts who are interested in building long term relationships with our customers.
We are authorized Trane dealers and offer the Trane Satisfaction Guarantee.
Top notch, truly personalized service from start to finish. No matter the extent of the job.
There is no problem too small or overwhelming for our team to tackle. We treat each and every service call with the same level of urgency, whether it's a new furnace installation or air duct cleaning. All of our technicians carry a customer-first mindset, allowing you to benefit from unparalleled workmanship and a close attention to detail. Our goal is the same as yours: to help you experience a truly comfortable home environment without unexpected interruptions from your heating and cooling system.