Call (773) 342-4338 today for reliable, cost-effective Chicago commercial air duct cleaning services. Whether it is a shopping mall, corner store or a manufacturing facility, we will provide expert duct cleaning service so everyone inside breathes easier. Click here to see our current money-saving coupons.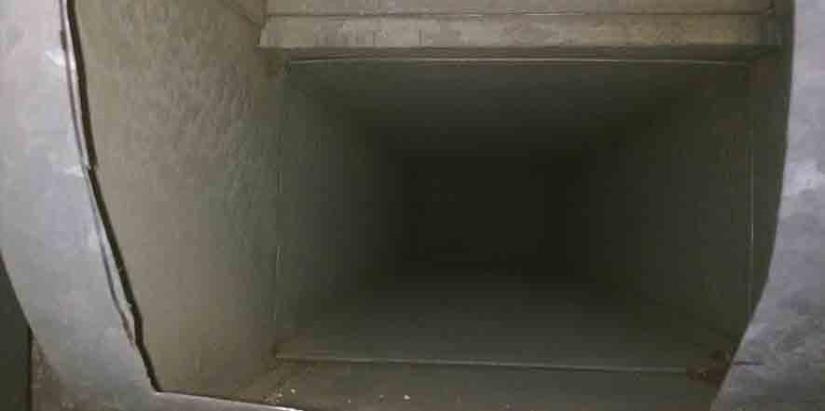 The air quality inside a commercial building has the potential to affect customers, employees and anyone else that happens to walk through the door. Places that have large temperature fluctuations from season to season, as we have in Illinois create dirty conditions inside commercial air ducts. Depending on the type of commercial building you have, there may be people breathing in this contaminated air all day long. It's important to have someone come in and check the ducts to see if a professional cleaning is warranted.
You can read through a list of reviews of our services from people in your area when you click here now.
Signs It's Time for Commercial Air Duct Cleaning
There are a handful of signs that will alert you to the need for commercial duct cleaning. They may not all be evident at the same time, and some might not be evident at all, but if you see any of them, it's a good sign that you need your ducts cleaned sooner rather than later. Visible signs include particles floating in the air in the building from excessive dust and dirt buildup in the ducts, mold and mildew in the ducts and mice or bugs taking up residence inside the ducts.
Other signs that it is time for commercial air duct cleaning include increases in employees taking sick days, employees suffering from allergies while at work, customers spending less time inside the building, increased heating and cooling bills and people actually complaining about the air quality inside the building. If it has been at least two years since the last duct cleaning, you're due for one even if there are no visible signs.
Find a Reputable Company for Service
With so many different companies offering duct cleaning services, it can be hard to find the right one for your commercial property. It's easy to lean toward the ones with the lowest prices, but quite often, they also provide the lowest quality. Look for competitive prices, but try not to make the price the dominant factor in your decision. You need a company that will clean the air ducts thoroughly and properly, so the negative effects will be eliminated and you can get back to business.
If it's been a while since your commercial air ducts have been cleaned or you notice employees and shoppers struggling with the lesser air quality, call TDH Mechanical, Inc. at (773) 342-4338 in the Chicago, IL area and we will send someone to take control of the situation.
HOW ARE WE DIFFERENT?
What sets us apart from other HVAC companies?
We have been around since 1985, and have over 30 years of experience.
We serve over 200 towns throughout the Chicago area.
Our team is NATE and EPA certified, and comply with industry codes and standards.
We do not subcontract our work to third parties. Your technician is a full-time professional at TDH Mechanical, handpicked by Tim himself.
We have a team of loyal professionals, some of whom have been with us for several years. This results in dedicated experts who are interested in building long term relationships with our customers.
We are authorized Trane dealers and offer the Trane Satisfaction Guarantee.
Top notch, truly personalized service from start to finish. No matter the extent of the job.
There is no problem too small or overwhelming for our team to tackle. We treat each and every service call with the same level of urgency, whether it's a new furnace installation or air duct cleaning. All of our technicians carry a customer-first mindset, allowing you to benefit from unparalleled workmanship and a close attention to detail. Our goal is the same as yours: to help you experience a truly comfortable home environment without unexpected interruptions from your heating and cooling system.